Hi hi~~!
Sorry for not updating for a while again! At least not in English. Well my only excuse is that nobody lets me use the internet anymore at my home and my mind is blank anyway.
Well I have a few outfit posts planned right now. Today I'm posting pictures from Japanese day and tomorrow I should take photos for a sponsored outfit post. :)
This is how I looked like yesterday: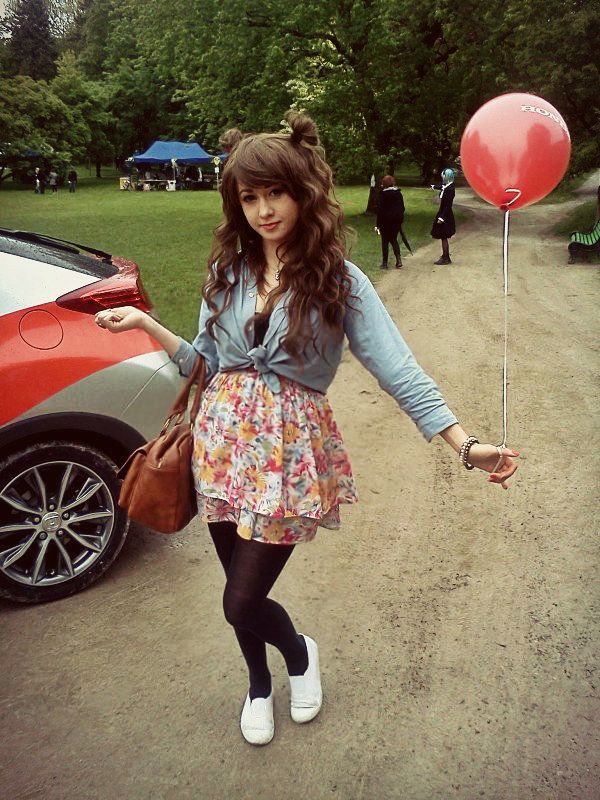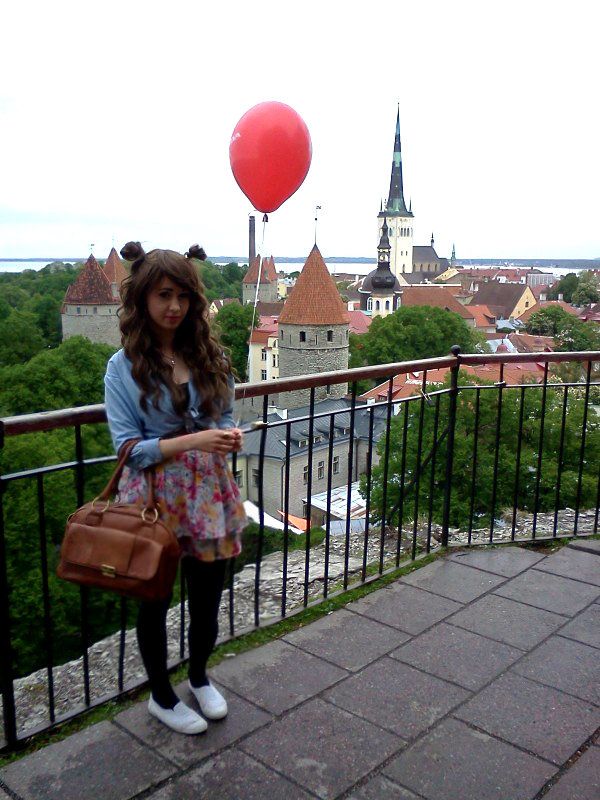 There's no point in writing the outfit rundown since my skirt is handmade and i found the denim top at my boyfriend's.
So as I mentioned before we were there to
talk about gyaru subculture
and
teach people make-up
. Sadly none of my gyaru friends were able to come so I just tried to turn my friend Kiku into gyaru.Well nothing big actually - I just gave her one pair of my circle lenses as she wears false eyelashes anyway and asked her to use more eyeliner and dark eyeshadow. :D Turned out nice.
Some photos a photographer took of me and Kiku:
We were also featured in a video on a news portal. So all in all it was a successful trip - met lots of people and had fun. :)
I also just got myself lookbook so if you like this look go click the hype button! :D And don't laugh at me for being a n00b and having 0 fans...... :/
~Yukitty